Dear friends of Perfect Plum,
Today and tomorrow are the last few days of a public-voting award for digital content created in the city of Vienna (my new hometown). OhMiBod Remote is nominated for the public award for Apps, and it would be soooo great if you could help me get the word and the vote out!
It's pretty easy but it's in German, so here are the key steps:
1. Go to http://www.contentaward.at/registrierung
2. Fill in your registration info (this is pretty clear – email, password, and captcha)
3. Wait for the incoming email and click on the link.  Now you're logged in.
4. Go to the OhMiBod app voting page: http://www.contentaward.at/voten/381
5. In the light blue box click on "100" – this awards 100 points to the app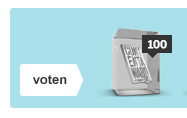 Voting ends Friday Oct 14 (Vienna time) so if you have a moment on Thursday Oct 13 to do and/or share this, that would be most awesome!
Love, Heather